Reading Time:
7
minutes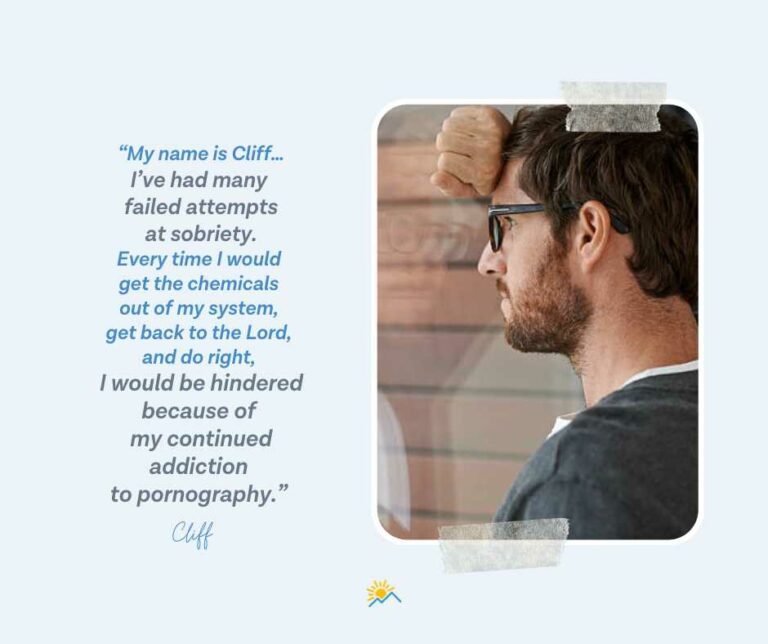 In everyday life, we use the word "addicted" often — probably more than we realize.
Think about it. Everyone's got an addiction: coffee, gardening, movies, motorcycles, sugar, chocolate. (Hey, don't touch my chocolate, please…)
Some habits do more long-term damage than others. Our tone grows more serious when we mention drugs or alcohol. Suddenly that word "addict" becomes ugly and full of shame — because we just might have a skeleton or two in our own closet.
However, like a scary closet, even a bad porn habit can be cleaned out. You just need to prep for success (and possible porn withdrawal) ahead of time.
Many entrenched habits can have negative side effects when we try to break them. So here are some honest questions.  
Is there such a thing as porn addiction withdrawal symptoms? 

If so, what can you expect? 

Are there ways to beat porn withdrawal?
To answer these questions, we need to talk about the "elephant" in the room first.

1. Is Habitual Porn Use Considered An Addiction?
At Ever Accountable we believe people are more important than labels! Labels are just a tool to assist folks in getting the professional help needed. Above all, we value and encourage your personal responsibility and accountability.

You decide. Do you consider yourself addicted to porn?
For those that do consider themselves addicted, we're here to help. Let's look at the process of quitting porn and evidence-based porn addiction withdrawal symptoms.
We also encourage you to consider science-driven data on porn and behavioral addiction or an impulse control disorder — like Compulsive Sexual Behavior Disorder (CSBD) — as you think deeply about your life and future.


What we do advocate is that any and all porn use is harmful to both the creators and the consumers. In this article we'll focus on you, our valued customers.
So many of our customers share their heart-wrenching stories of how porn has damaged them and their relationships. Here's just one of many stories we hear regularly.
"I have tried for many years to overcome pornography and it almost cost me my marriage." — Adam

For many, habitual porn use leaves them feeling trapped and discouraged.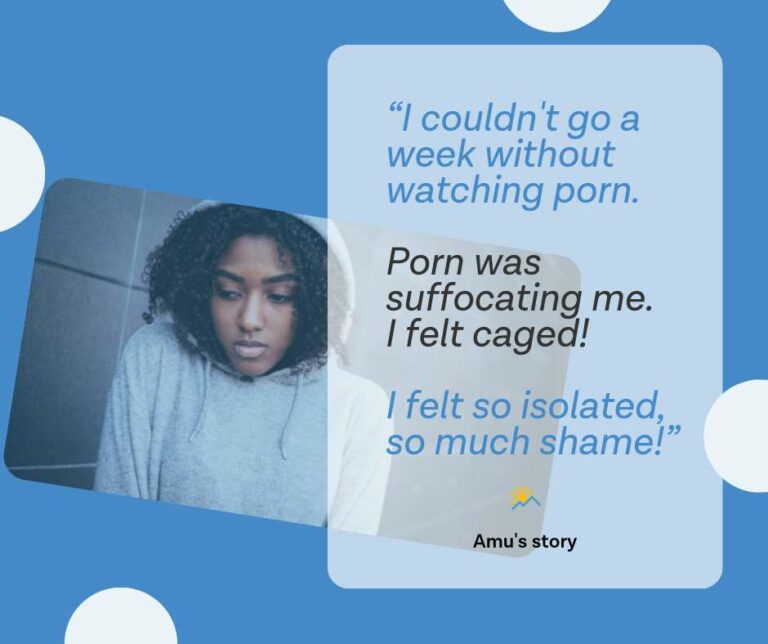 2. What Similar Patterns Link Habitual Porn Use to Behavioral Addictions?
The core criteria for general addictive behavior patterns defined by psychologists are also behaviors experienced by a compulsive porn user (more than occasional porn use).


These behavior patterns include but aren't limited to the following:

Inability to quit using porn

Trigger-based relapses

Escalation of the habit you wish to quit

Porn use to self-medicate or escape reality

Desire without pleasure

Cross addictions

In fact, in 2018 the Bergen–Yale Sex Addiction Scale (BYSAS) was released as a diagnostic tool, "consisting of items constructed on the basis of core criteria that have been emphasized across several behavioral addictions and that uses established addiction frameworks to highlight the content validity (Brown, 1993; Griffiths, 2005; American Psychiatric Association, 2013; Andreassen et al., 2013)."


The BYSAS was based on a large-scale survey of 23,533 individuals who completed all items of the survey — 65% of whom were women. This scale represents another step, hopefully, toward more helpful medical options for those who face an extreme struggle quitting porn.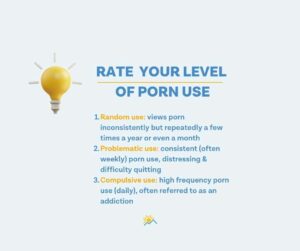 The popular NoFap community describes habitual porn use this way:
"We characterize porn addiction as a phenomenon of the brain marked by compulsive use of pornography which proves difficult to stop despite negative consequences, and which often worsens over time."


Also consider what the American Addiction Center says about porn addiction on their website:
"Symptoms or signs of a porn addiction will vary depending on the person, especially in the availability of pornographic material, the length of time pornography has been a compulsion, and the severity of the addiction."
YourBrainOnPorn.com, a website founded by the late Gary Wilson, talks about porn addiction and withdrawal, too:
 "The symptoms are similar because all addictions share certain neurochemical and cellular changes which affect specific regions of the brain. This is not to say that all addictions cause the exact same changes. Alcohol or addictive drugs may cause damage or alter additional messenger systems (for example, opiate use decreases our body's opioid receptors)."

If the symptoms of porn withdrawal are so similar to drug withdrawal symptoms, we can also reasonably draw helpful tips from different addiction experts. That's what we're here to share with you today. The right knowledge and tools will help you make a plan that works for you.
3. Why Plan For A Porn Withdrawal Process?
"There are no shortcuts to any place worth going." – Beverly Sills
Understand the process and understand your "enemy"
Depending on the length and amount of pornography use, your brain has been rewired by porn to that degree. One porn recovery group, Reboot Nation, calls this a brain reboot.

Where does porn tempt you and how often does porn hijack you? What are your physical or environmental triggers? Make a list.
Your plan needs to evolve as you do. How do you plan to get the help you need in your weak moments?
Quitting porn can feel like you're losing a best friend, if you find escape and comfort through porn. So consider this a break-up!  You need a mindset of 100% commitment to break your ties with porn. It's a toxic friendship that needs to go.
Success doesn't happen by accident. And to succeed, you'll need to focus on your life goals, not simply on quitting porn.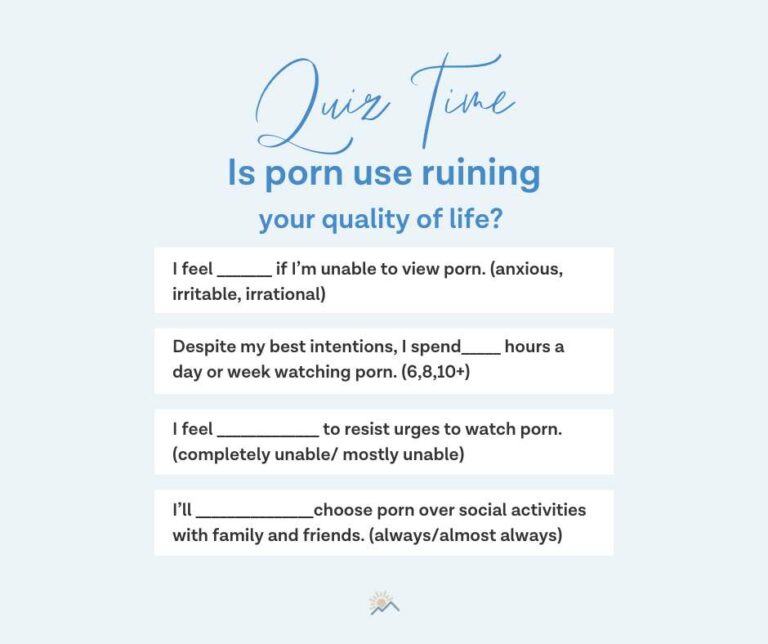 4. What Should You Expect During Porn Withdrawal?

First, understand the process is very individual. Even though the individual porn addiction withdrawal process looks different, there are many common shared experiences and symptoms.

Former compulsive porn user J. S. Park describes physical symptoms he experienced coming off of a 15 year porn habit:

"In my first week off, I experienced nearly the same symptoms as heroin withdrawal: the shakes, sweating, fatigue, "brain-fog," and a compulsive urge to reach towards my source of addiction (the computer). I've read other reports of migraines, toothaches, dizziness, and heightened fantasizing."

Many also struggle with mental symptoms including heightened depression and anxiety. If depression and anxiety already plague you, you'll especially want to be prepared ahead of time.

Schedule time with a therapist, friend, or accountability partner. Tell them that you're planning on doing the hard work needed to quit porn. Let them know you need and want their help.
According to Noah B. Church, a warrior mentality to endure porn withdrawal is exactly what you need.
There's no denying it can be tough!
5. What Is Flatlining?
In addition, expect a symptom unique to porn withdrawal called flatlining. 
Flatlining is a part of detox from porn which lasts about 2-4 months (or longer for a few).

Symptoms of flatlining  during the porn addiction withdrawal process include:
Complete loss of libido

Low motivation and mood

Depression

Insomnia

A second or even a third flatline
Flatlining seems to be a pretty common experience. Also, degrees of flatlining vary per person.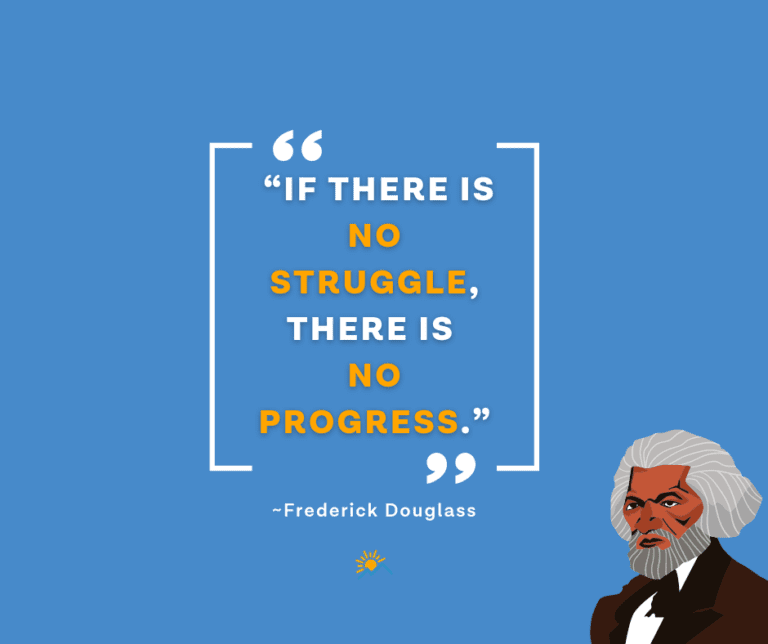 You may experience a two-stage flatline during porn withdrawal.
During the first stage, you may notice all of the symptoms above according to Scandinavian Bob.
But the second stage is where things actually get worse for a few days or weeks.
Scandinavian Bob calls this the "void".
Knowing this is normal really helps. You'll feel very empty and broken. And you'll wonder if anything's worth it. Relapsing just to try to feel something is a real danger. So working with an accountability partner, a sex addiction therapist, or even both is crucial. If you have a support network on high alert, you'll be less likely to relapse.
Here's the good news about flatlining — it's a sure sign of recovery! 
Your brain has slipped temporarily into "dark mode" to heal. Its arousal system is actually taking a much needed break from porn. The process is hard but works.
Over time, as you stick to your plan to quit porn, your amazing brain will be able to form new, healthy pathways. Scientists call this neuroplasticity.
6. How Can You Cope During Porn Withdrawal?
Many have walked the hard path of porn withdrawal before you. Let's tap into their shared experiences. For example, Scandinavian Bob says daily walks really helped him — and, surprisingly, a healthy salt intake.


For more practical tips, Gabe Deem of Reboot Nation shares communal wisdom on YouTube.
To summarize, here's how many survive porn withdrawal symptoms:
Focusing on healthy, soothing activities

Spending time in nature

Connecting with other humans in real life

Fasting intermittently

Reading

Journaling

Exercising intensely

Most importantly, says Gabe, recognize your symptoms are normal and part of the process.
It's common for your brain to be experiencing a neurochemical roller coaster ride with fluctuating dopamine and serotonin levels. Hang in there!
The longer you stay away from porn, the more your resilient brain begins to heal.
"When confronted with major changes or challenges, the brain can adapt by remodeling and refining existing connections." — The Journal of Neuropsychiatry and Clinical Neurosciences
Focus on the rewards — a life lived free from porn! 
You'll be happier, healthier, and stronger when you reach the other side of porn withdrawal. What's more, you and your loved ones will all reap of the rich benefits of freedom from porn.
As one anonymous customer shared,
"I stopped looking at porn, and you can't imagine how happy I felt! I noticed for the first time in years how beautiful the sky and the mountains near my house are. My ambition to do hard things and go to college surged. I hadn't realized what a huge damper pornography had put on me, but once it was gone I knew I had to do whatever it took to protect myself so I'd never go back!"

And Gabe Deem's human connection tip? Absolutely golden! When you tap into the power of accountability, you open up authentic conversations.
Real relationships begin — founded on honesty and vulnerability. What an amazing step forward! At Ever Accountable, we're here to help you find freedom from porn, build real relationships, and cheer you on to your highest potential!