Reading Time:
3
minutes
Being accountable should be rewarding.
Do you remember times in your life when someone said to you, "I'm so proud of you!" That feeling of warmth and encouragement is one of life's good gifts. Moments like this help us keep going when life gets tough. In fact, you might even keep a note of encouragement in a special place to remind you that someone cares.
Sometimes we all need a pat on the back – or a reward for unseen efforts. We think you deserve one for being accountable. And, we're so excited to tell you that we've rolled out a product update for this very purpose.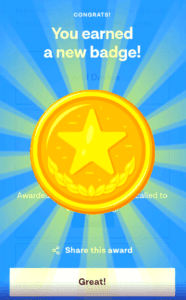 You've inspired us to create badges as a product update at Ever Accountable.
We've created and added badges to Ever Accountable to encourage you. Fighting porn is a really awesome thing, but it can be a hard task, too. Sometimes it's disheartening when progress doesn't come as quickly as we hope.
You should be recognized for doing whatever it takes to protect yourself and your loved ones online. Sending you badges is our way of saying, "We see you. You're doing great!"
Whatever stage you are at, we have a badge of encouragement or motivation for you. Every little win counts. Keep up the great work!
"We see you. You're doing great!"
How do I access my Badges?
You'll be able to see your badges when you sign into the app.
Open the Ever Accountable app and tap the "Badges" icon at the bottom of the screen to see and enjoy what you've earned. Plus, you'll receive hints for badges you can still get. 
Keep up the good work to earn more badges! 
Like the Badges feature? Or do you have a possible Badge idea for us? You can drop us a line at hans@everaccountable.com.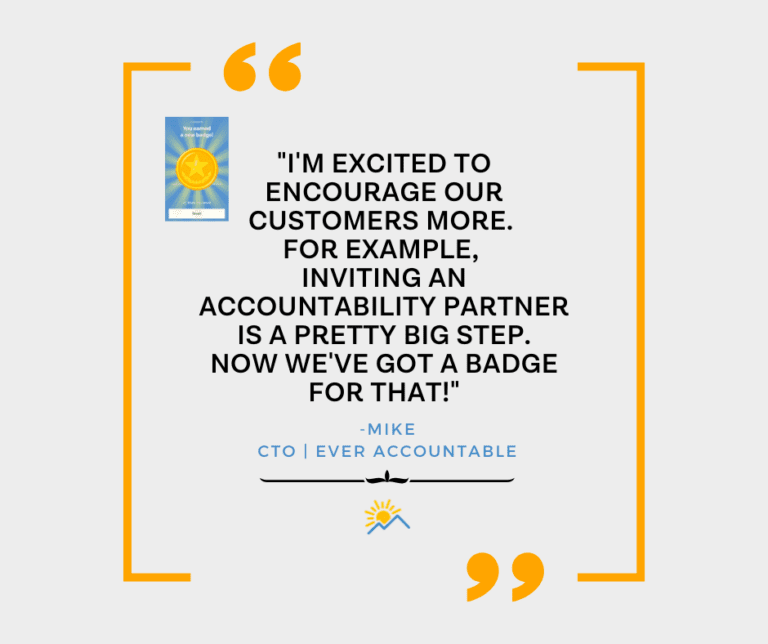 Haven't tested the power of being accountable yet?
Would protection against porn benefit your life right now? The rewards are worth it!
Are you interested in reaching your highest potential? Perhaps you need to rebuild trust in your closest relationships – that's a natural reward of accountability. Or maybe you see the importance of modeling accountability for future generations.
95% of people who use Ever Accountable do see an immediate and huge reduction in porn use. This translates into major improvements in every area of their lives. Inviting an accountability partner and being accountable works!
Thank you for making the world a better place for our future generation by fighting porn. We really can't say this enough! You're doing an amazing job. It's truly our pleasure to serve you. 
The Ever Accountable Team