Reading Time:
7
minutes
Discord is an extremely popular app for teens and millennials, but is Discord safe for children?
Recently a missing 13 year old girl was found in a shed 1,000 miles from her home. She met a man on Discord who groomed and then kidnapped her. Though an extreme example, this highlights one of the hidden dangers of Discord!
Is Discord Safe for Children?
Advertised as – "Your place to talk and hang out" – Discord was popularized by online gaming communities.

However, Discord is no longer just a gaming community app. Now it's widely used for many things including employee communications, student study hubs, as well as family chat and events planning. 
At Ever Accountable, we're seeing an uptick in questions and concerns from our community and staff around this topic! That's why we feel it's vital to share what we've learned.
First and foremost, we want parents to understand the legitimate hidden dangers of Discord. For example, while Discord has an age restriction of 13 and up, unfortunately its age verification process is very lax.
To be honest, though, Discord isn't all bad! In fact, during the pandemic, many lonely, anxious teens found Discord as a place to connect with their favorite fandom or gaming communities.
As one teen stated, hanging out on Discord during the 2020 pandemic possibly saved a lot of suicidal teens.
So, we've also curated tips to help you and your teen navigate using Discord more safely.
5 Dangers of Discord Every Parent Should Know
Now, let's talk about the very real dangers of Discord for teens.
1. Data privacy issues present multiple danger zones on Discord
According to Cybernews.com, Discord has the following serious data privacy issues.
"Discord records the following information: 'username, email address, and any messages, images, transient VOIP data (to enable communication delivery only) or other content you send via the chat feature'."
Whenever you use Discord, your

IP address and activity

are logged from start to finish.

Aggregated

data is regularly sold on to third parties

or used internally for "research" purposes.

Discord collects information about

your contacts

if you link social media accounts."
2.  Sexual predators hang out on Discord
Community and belonging are at the core of Discord's popularity.
On the flip side, larger Discord "servers" or communities – especially large fandoms and gaming communities – present another hidden danger on Discord. It's where sexual predators are most likely to lurk. 
Because porn has normalized abnormal expectations about sex and relationships, young teens feel like it's okay when a 20-something "hits" on them. Once a public connection is made, grooming then continues in private chat. 
Grooming by strangers in Discord is difficult to track. Sadly, a key danger of Discord lies in the Direct Messaging feature. DMs are easy to delete and disappear quickly. Parents often never know their teen is talking to a potential predator on Discord.
Scarymommy.com also exposes this hidden danger of Discord, noting "tales about how parents' lack of knowledge led to kids being exposed to strangers who asked probing questions about their addresses and families."
3. Limited (opt-in model) parental controls is a danger of Discord
If a teen allows, Discord (as of July 2023) permits limited parental controls.

For proof, here's part of Discord's own FAQ section – a response to parent concern: 
"How can I … what my teen is doing on Discord?

'Privacy is incredibly important to us, including your teen's privacy. We can't share their login information with you, but we encourage you to discuss how to use Discord safely directly with your teen.' – Discord"
After landing on National Center on Sexual Exploitation's (NCOSE) "Dirty Dozen" list 3 years in a row, Discord recently made updates to provide limited parental controls. 

"Discord's new Family Center provides opt-in parental controls, meaning teens must elect to let their parents use the controls. If the teen opts in, parents will be able to view:

Recently added friends
Servers their teen joined or participated in
Users their teen messaged or called in direct group chats

Parents will not be able to see the content of their teen's messages."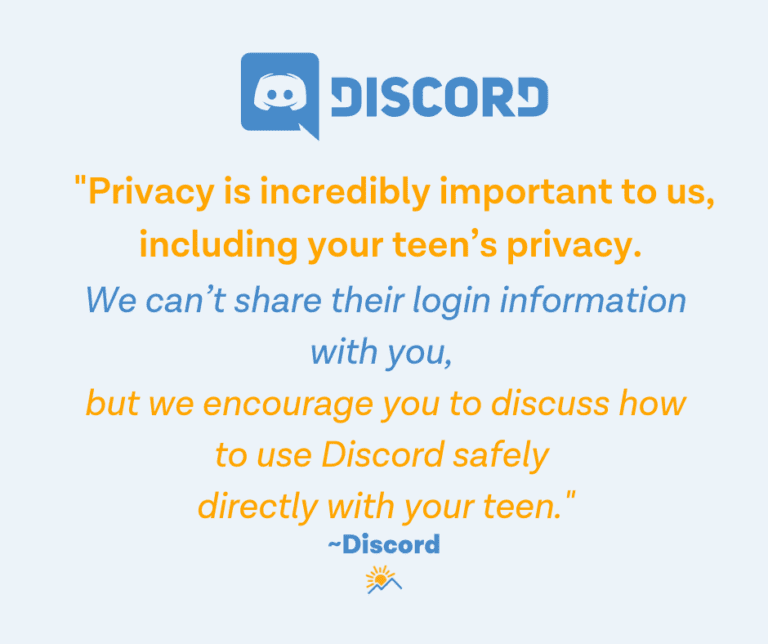 4. NSFW content is accessible on Discord
According to multiple sources, including Discord's own reports, there's been an escalation of porn and sexually exploitative material on Discord since 2020. Unfortunately, child sexual abuse materials also hides in NSFW porn content. 
 "Discord also has "NSFW" channels and servers that require users to be 18 or older to join (but it's easy to click through the verification)." – Common Sense Media
5. Disappearing DMs on Discord 
Young teens can exclude people from their friend group online, or send bullying messages privately. DM's are yet another danger zone on Discord – an easy delivery system for porn, sexting, sextortion, and cyberbullying.
Because there's no saved record of conversations, parents may never know the full extent of the damage done if they discover their child has been a victim of online abuse. 
What Discord says about safety in DMs: 
"For Direct Messages, we recommend that every user under 18 activates the explicit media content filter by selecting "Keep Me Safe" under the "Safe Direct Messaging" heading in the Privacy & Safety section of their User Settings. When a user chooses the "Keep Me Safe" setting, images and videos in all direct messages are scanned by Discord and explicit media content is blocked."
5 Ways To Deal With Danger Zones on Discord
First, talk to your family openly about  the importance of accountability and how accountability software works. Discuss the danger zones on Discord, other social media platforms – including the danger of easy access to porn. Also, let teens ask honest questions about accountability, and why it is important. Practicing kind communication is key. If you struggle with communicating well with your teen, consider enlisting a family therapist.
2.   Next, set up accountability software on all of your family's devices. Bonus tip: if your teen helps you, it encourages a sense of partnership! Here's how choosing accountability works to build transparency and honesty in relationships.
On Android we share your teen's Discord DMs and online activity and report with random screenshots, as long as app sharing settings are properly set up.


App Configuration Steps:

Open the Ever Accountable app and go to the Settings tab

Select App Configuration

Check to see what apps are on the list. 

Make sure the *Shared* box is checked beside each app that you wish to have activity reported.


Click *Confirm* at the bottom when enabling sharing on a new app

The combined privacy limitations of iOS and Discord for parental monitoring is a deadly duo. Currently we cannot share Discord activity well in iOS. For this reason some of our staff will not use Discord.
3.   Use our list of dangers on Discord to guide you as you set up safety settings inside of Discord with your teen. Also let your teen know you will check their settings for their own safety. Then randomly check their privacy settings regularly.
Usually teens are at least three tech steps ahead of you, and may be brilliant at covering their tracks. However, setting clear boundaries and expectations is vital.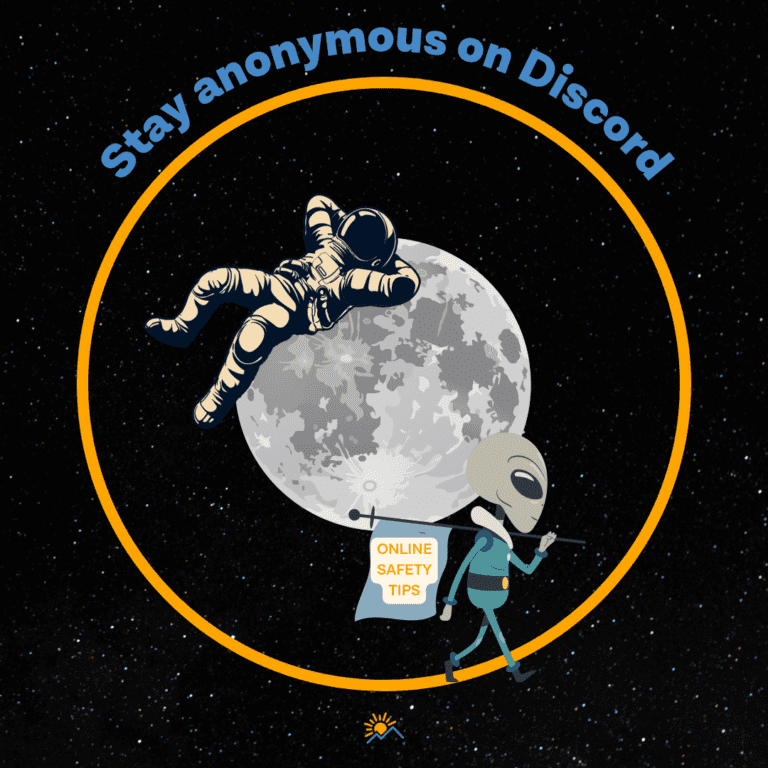 5.    Learn how to use Discord with your teen, if you're helping them set up a first-time account. Also, you may try to delete a problematic Discord account if you discover your child has opened an account without your permission.
"Discord said parents can request that their child's account be deleted by sending an email associated with the account to confirm they are the child's guardian. This process may require some back and forth with the Trust & Safety team…" CNN.com –  how to report problems to Discord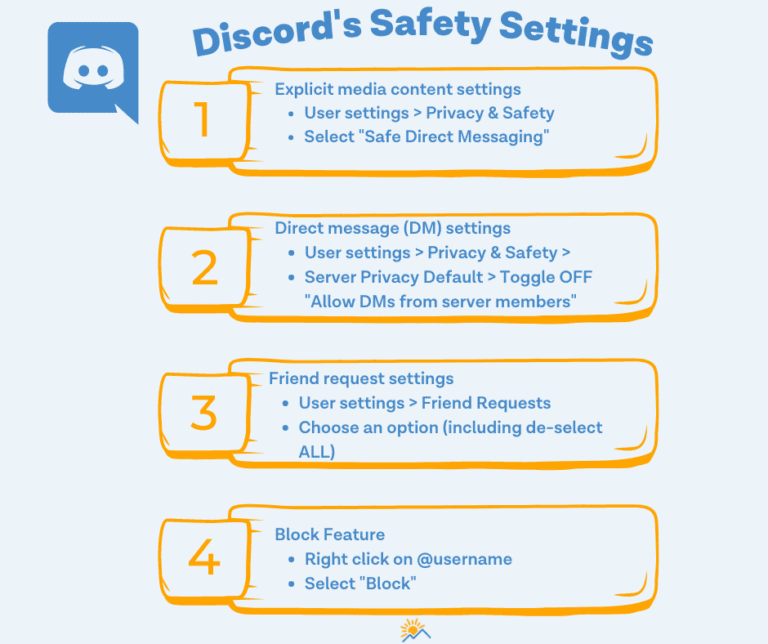 4 Safety Settings To Set On Discord
Investing positive time and energy checking in your child's online activity pays off. It's really the only way to fight the dangers on Discord, if they use this platform.
Otherwise Discord's privacy policies potentially lead to a game of cat and mouse between parent and child.
Having open conversations while building positive transparency and accountability is vital. In that regard, here are the 4 safety settings you should ask your teen to set up with you.
1. Filter out explicit content in DMs by choosing > Safe Direct Messaging
2. Direct Messaging settings: set DMs from server members to "OFF". If your teen already has friends/servers on Discord, you'll have to individually adjust DMs for each person.
3. Friend Requests Setting determines who can send your teen a friend request.
4. BLOCK feature allows you to block a dangerous or annoying server.
Simply put, Discord is not completely safe for teens or even for individuals fighting for freedom from porn.
Even if your teen is trustworthy, checking in on their Discord use regularly is important. Ask them clear and direct questions, and proactively check their online accountability reports. More than ever, open conversations about porn, accountability, and online safety is vital for every family.
Works Cited
"Dangers of Discord: 6 Steps for Safeguarding Teens on the Popular Chat App." Defend Young Minds™️, 4 May 2021, https://www.defendyoungminds.com/post/dangers-of-discord-6-steps-safeguarding-teens-on-popular-chat-app. Accessed 6 March 2023.
"Frequently Asked Questions (FAQ) from Parents & Educators." Discord, https://discord.com/safety/360044149591-answering-parents-and-educators-top-questions. Accessed 6 March 2023.
Jančis, Mindaugas. "Discord privacy: the ultimate guide to stay safe in Discord." Cybernews, 22 December 2022, https://cybernews.com/privacy/discord-privacy-tips-that-you-should-use/. Accessed 6 March 2023.
Jargon, Julie. "The Dark Side of Discord, Your Teen's Favorite Chat App." The Wall Street Journal, 11 June 2019, https://www.wsj.com/articles/discord-where-teens-rule-and-parents-fear-to-tread-11560245402. Accessed 6 March 2023.
Murphy, Samantha. "The dark side of Discord for teens." CNN, 22 March 2022, https://www.cnn.com/2022/03/22/tech/discord-teens/index.html. Accessed 6 March 2023.
"Parents' Ultimate Guide to Discord." Common Sense Media, 26 October 2022, https://www.commonsensemedia.org/articles/parents-ultimate-guide-to-discord. Accessed 6 March 2023.
Porter, Sommer. "The Many Dangers of Discord for Children." National Center on Sexual Exploitation, 10 June 2022, https://endsexualexploitation.org/articles/the-many-dangers-of-discord-for-children/. Accessed 6 March 2023.
Thai, Thao. "What Is Discord? Why This App Should Be On Parents' Radars." Scary Mommy, 29 June 2022, https://www.scarymommy.com/parenting/what-is-discord-why-should-parents-care. Accessed 6 March 2023.
Vance, Patricia E. "What Parents Need to Know About Discord." ESRB Ratings, 20 December 2021, https://www.esrb.org/blog/what-parents-need-to-know-about-discord/. Accessed 6 March 2023.