Reading Time:
9
minutes
Maybe you're saying, No way. Not going to talk about this topic. Watching porn doesn't begin to compare with hiring a prostitute. That's okay. You can click past this article. But if you're wondering why would we even ask is porn prostitution? We'd love to have a few minutes of your time. Here's the basic reason why we're bringing this discussion to the table and asking you to join us.
At the very basis of our values as a business, we believe all people matter — whether they're porn actors or prostitutes. We care about people. We're trusting that you care about people, too?
Defining Terms: Is Porn Prostitution
First, we need to define our terms: porn and prostitution. Few professionals are better at defining terms than a criminal defense lawyer. That's why we turned to legal blogs to help determine if porn is prostitution. 
Porn is defined as: "the depiction of nudity or sexual behavior, which is intended to arouse sexual gratification in the viewer". 
Whereas prostitution is legally defined like this: "sexual services in exchange for payment".
Whether we're talking about porn or prostitution, actual sexual intercourse is not included as a necessary part of the definition. The very act of soliciting sex for money is legally considered prostitution — before any sexual activity occurs.
What about a porn actor (adult performer)? If a porn actor is paid to have actual sex, isn't this prostitution in the eyes of the law? No, not really. There are definitely some very blurry lines between porn and prostitution. We base this on first-hand accounts of what actually happens behind the scenes in the porn industry.  Even the legal blogs admit this. 
So, we have to be very careful how we answer the question "is porn prostitution". Technically, in the eyes of the law, working as an adult performer in the porn industry is not considered prostitution.
But when we examine any difficult issue worth talking about, it's important to note both sides of the story — the similarities and the differences. We can't help but notice that there are some blatant similarities occurring in both industries:  hidden money flow, abuse of power, and abuse of people. 
 Let's just start there.
Reaping the Dubious Benefits of Being Legal: Porn vs. Prostitution
Without trying to sound political, one of the biggest differences between working in the porn industry or working as a prostitute is simply this: one sex worker is legal and the other is illegal. 
"Pornography has enjoyed First Amendment protection since the 1950s. In the early 20th century, pornography was considered obscene, yet it was also relatively rare. It wasn't until adult movies became more widespread that authorities paid more attention. In a 1957 Supreme Court case, Roth v. United States, Justice William Brennan not only wrote that obscenity wasn't protected by the First Amendment, but also narrowed the definition of obscenity, effectively legitimizing most pornography." — Michelle Tsai, writer for Slate.
More than meets the eye — who gets paid
The fine red line between porn and prostitution is also defined by who reaps the benefits.
Because the porn industry is legal, our government taxes the porn industry.
This includes taxing the incomes of the porn actors, directors, agents, photographers, make-up artists, and everyone else needed to make a porno. They're undeniably reaping the hidden monetary benefits of a multi-billion dollar industry. 
Like a deadly iceberg, the size of the porn industry's income IS partially invisible. Income is hidden below the surface by a large, privately-held parent corporation called MindGeek. It's impossible to say how much either party  — the government and the porn industry — are making as a whole. 
However, we know both parties are making money hand over fist on porn, simply because of the reported income of MindGeek's many subsidiaries. The porn industry in the US alone, for example, has a reported market size of 803.6 million dollars. 
But whether a person works as a porn actor or as a prostitute, it's difficult to accurately pin down how much individual sex workers actually earn.
Although a porn actor's income is taxed and reported, it varies greatly. Very few endure this lifestyle long, or become rich and famous porn stars. For some porn is very lucrative. But many porn actors are just surviving on their income.
Prostitution, on the other hand is illegal. You can't accurately measure the unreported income of prostitutes and pimps. And the government actually spends money instead of making money —  in the form of law enforcement and the prison system — to put prostitution out of business.
The "legal benefits" of being a porn actor vs. being a prostitute
Selling sex via "lights, camera, and action" — plus government endorsement, taxation, and regulation — is a basic difference between prostitution and a legal sex industry job. 
What the government taxes, they also regulate. Agreeing to regulations is another way the porn industry walks a fine line and avoids being labeled as prostitution. One of the dubious yet touted benefits of being a porn performer is that a porn actor has legal rights. At least on paper, they do. 
Rules such as requiring condoms during intercourse and mandatory testing for STDs are, in theory, enforced for the protection of the porn actors.
To be more specific, one of a porn actor's legal rights is to be assured that the actor they are working with is free of sexual diseases. Of course, we assume the opposite about working as a prostitute. Unfortunately, the likelihood of getting sexually transmitted diseases (STDs) is a common risk factor for prostitutes.  
Laws are made to be broken, some say. And that's exactly what is happening in the porn industry. 
Our research shows that porn actors often get and transmit STDs based on available data.

 Psychiatry Online reports that, "Adult film performers regularly engage in sexual acts without barrier protection against sexually transmitted infections, including HIV (5). Some performers are routinely tested for HIV, gonorrhea, and chlamydia (6,7); however, screening does not prevent transmission of disease, because exposure can occur between tests, and HIV in particular has a window period during which results can be negative (8). Transmission of HIV (9–12) and a high incidence of gonorrhea, chlamydia, and genital warts (6) have been reported among male and female performers."
Yet another supposed right in the porn industry has been downright refuted by porn actors themselves: the right to refuse to perform certain types of sexual acts. In an article for iNews, Erika Lust who works in the industry states: 
"Many female performers suffer through coercion and inappropriate behaviour on set and on screen. No, not all sex workers are victims, but many are."
No one should have to endure this type of treatment, no matter their personal choices. Fight the New Drug also is on the forefront of exposing the frequent abuse of porn actors.  They're sharing stories that come directly from former porn actors. The details of their article link are more graphic (not visually) and may be triggering, though.
Porn actors who do speak up about mistreatment risk being "blacklisted",  losing their jobs.
Collecting unemployment is another legal right of porn performers that is unavailable to prostitutes. 
However, losing a job as a porn actor and actually collecting unemployment is highly likely to be more challenging than an average worker's experience. We can safely assume this based on the manipulation and secret coercion inside the porn industry. 
Activist Meghan Donevan's research backs this up, as well. She speaks from ten-plus years of experience working directly with survivors of the porn industry, prostitutes, and human sex trafficking victims.
"Once in the industry, women risk manipulation and coercion by pornographers and porn buyers, making it difficult to maintain personal boundaries. Women are regularly harassed by porn buyers who send requests to purchase specific sexualized acts online or offline. The greater a woman's vulnerability, the more difficult it is to resist pornographer's and porn buyer's demands," says Donevan.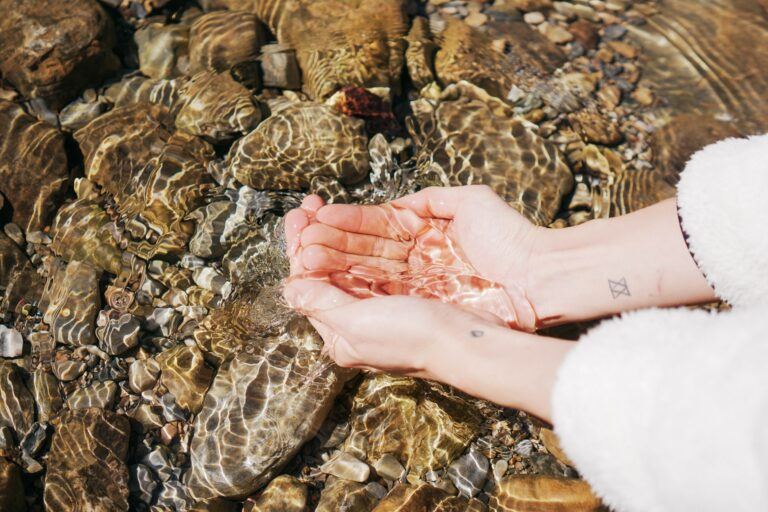 How Porn Is Like Prostitution
Porn performers and prostitutes share common mental and emotional health concerns.
A study of women using comparison data from a California Women's Health Survey concluded that: "Female adult film performers have significantly worse mental health and higher rates of depression than other California women of similar ages." (Psychiatric Services 62:639–645, 2011)
Another study of ex-prostitutes living in a shelter concluded: "Female ex-prostitutes had significantly higher stress response, somatization, depression, fatigue, frustration, sleep, smoking and alcohol problems, and more frequent and serious PTSD symptoms than the other 2 groups…" (released by the National Institutes of Health — NIH)
Porn is like prostitution due to similar physical risks, including sexual violence.
The darker side of porn includes a growing tidal wave of sexual violence. Besides the porn actors themselves, researchers, and even a Netflix documentary speak to this issue. The Netflix documentary Hot Girls Wanted includes research backed by the Kinsey Institute. So the evidence is mounting. We can only add our voice to theirs and hope to be heard.
The disturbing truth? It almost goes without saying that prostitutes experience sexual violence on a regular basis.
The Psychiatric Times states, "In fact, prostitution is a last-ditch means of economic survival or 'paid rape' as one survivor described it."
Even worse, prostitutes are more vulnerable to deadly violence. One of the most telling testimonies comes from a former female police officer founder of the "Hannah Project" — a program to help women escape prostitution. Of the nine murder cases she worked as an officer (before becoming a prosecutor) four of those murder victims were female prostitutes.
Painful Truth: A Link Between Compulsive Porn Use and Using Prostitutes
Do those that use porn end up buying sex from prostitutes? Sometimes, yes. Consider one of Megan Lundstrom's real life stories of her past experiences working as a prostitute, recounted to Elle magazine.
"Her next buyer was a lawyer in his forties living with his parents. After greeting them in the kitchen, she followed the lawyer to his bedroom. Inside, backlit shelves showcased rows of pornography videos, porn figurines, and autographed porn-star photos—the porn version of the library scene from Beauty and the Beast, Lundstrom thought. After sex, she collected the money. During the ride home she felt suicidal."
Robert Weiss, PhD, LCSW, also notes in his  2020 PsychCentral article that common signs of problematic porn use (PPU) include: "Escalation from two-dimensional images to casual/anonymous sexual hookups, paid sex, affairs, etc."
And while initially some young women or men do choose to participate in the porn industry, there are many who eventually long to get out. They're tired of the sexual violence and physical abuse! And more importantly, they desperately need financial, physical, and emotional support to break free. Let's listen to their voices. 
Letting Porn Actors Answer: Is Porn Prostitution
Some former porn actors have actually used the word "prostitute" to describe their work in the porn industry. Why? Listen carefully to the true story of Greg (shared below). Becoming a porn actor while facing starvation due to unemployment was a survival choice for him. His "stardom" eventually made him rich, but left him lonely and very unhappy. 
"I looked at women like objects. There was no emotion involved in the act of making love. What was that — making love? I had sex for money. I was a prostitute… I lost the ability to have a loving, caring relationship!" — Greg, former award winning porn star.
Caution! It's easy to get lost in the sorrow of these stories shared by Fight The New Drug (FTND) and other sources, especially when you read of the enormous personal losses each experienced. 
Prostitution has always been a part of human history, dating back to earliest known biblical references in Genesis. The core reason for prostitution is often sheer survival.
When you have nothing else to sell, you may become desperate enough to sell yourself. And when you do this, you lose important parts of yourself, too. So, yes, adult performers over a period of time often realize they've been sucked into a lifestyle of prostitution. Stories like Greg's shine brightly, though. There's hope for a life free from porn!
Is Porn Prostitution -- Our Response & Resources to Help
Seeing things through the lens of porn or prostitution badly skews one's vision of a good life, a loving life, a life lived to its full potential. And looking for worthwhile, lasting benefits of porn or prostitution is like looking for a needle in a haystack. 
Consumers of porn speak of being influenced by porn use to do something they never would have considered before — seek and hire a prostitute. Porn use, whether you consider it prostitution or not, can easily become a slippery, downhill slope. 
Again, we know that's not the person you want to be or to become. You're here, still reading, because deep down you actually care.
Based on the evidence, isn't it time to think deeply about the people on the other side of the screen? Or "consider before you consume" as FTND so aptly puts it. 
Finally, since actual sexual acts are being paid for in both porn and prostitution, we still must wonder why porn is not considered a form of prostitution. This legal status doesn't seem fair or truthful. What do you think? Is porn prostitution?
Want to help? Or need help leaving porn or prostitution?

Acknowledge the damage that is being done by porn and prostitution.
Each human being is of deep value. Your one and only life on earth is important! So are the lives those who are yearning to be free from both types of sex industry — porn or prostitution. The truth sets people free. But we must act on this truth. One action step is to quit using porn.
If you or someone you love is looking for a way to leave a life of sexual violence or prostitution, here's a list of resources to help you get started. There IS light at the end of those dark tunnels. Freedom and love are possible, too.
Please reach out to local churches or non-profits. Asking for help is the very first important step forward. There are people who care and are willing to help.
The National Suicide Prevention Lifeline: Dial 988

The National Runaway Safeline
To report a suspected case of trafficking or to seek services, please contact the National Human Trafficking Hotline at 1-888-373-7888.
Support shelter care and anti-sex trafficking organizations. Many states now offer shelter care for victims of sex trafficking, but these are few and far between. They need our support!
Be accountable for your own contribution to the porn or prostitution industries. The honest truth is that boycotting the porn industry is the only way to do this. This requires quitting porn. We encourage you strongly to choose this fight!
Don't wait to take the first step toward personal accountability and freedom from porn and all of their dark industry practices! We're here to help you achieve your goals through the power of accountability.