Helping Fiji Fight Pornography
Fiji, a country in the South Pacific, comprises more than 300 islands. It's famous for its landscapes, coral reefs with clear lagoons, and palm-lined beaches. It is truly one of the most beautiful countries I've ever visited. 
But, just like everywhere in the world where technology exists, pornography is a danger that threatens individuals and families. So, it makes sense that Ever Accountable would make its mission to help the people of Fiji combat a problematic issue and provide tools and education to eradicate the devastating effects of pornography. You're probably wondering how I ended up in Fiji in the first place, though.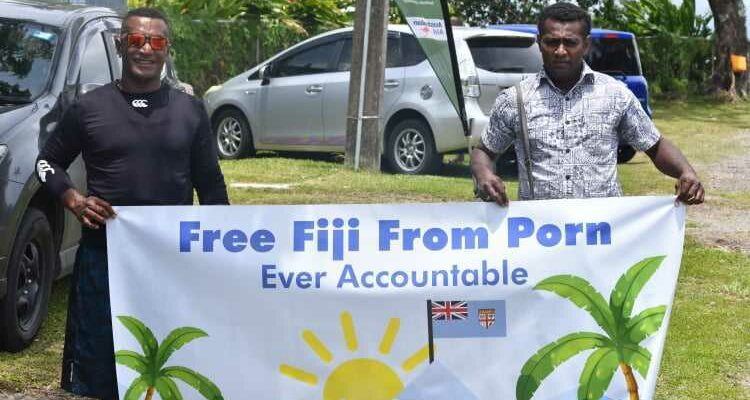 In 2019 my wife and I moved our family to the island country of Fiji.
We wanted to experience a time of lower stress, plus give our children an experience living abroad. I can work from anywhere with an internet connection.
Neither of us had been to Fiji before or had done anything this crazy. Our parents and friends were surprised when we told them what we planned to do!
We drove to the airport and brought only those possessions we could take with us on the plane. Most people would send their household stuff in a shipping container, but we did not. We wanted to live simply.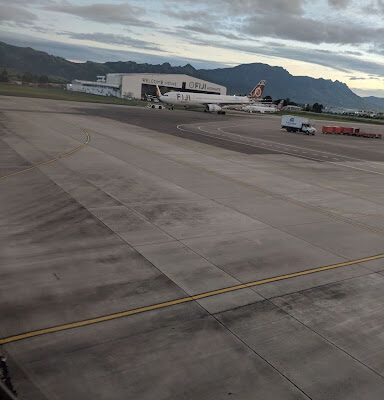 We landed in Fiji, worried that this move wouldn't work out. I stressed out about a hundred details like how we would find permanent housing, where to buy food, wondering if I could figure out driving on the other side of the road, etc.
We saw a sign at the airport during this stressful time saying, "Welcome Home." I got tears in my eyes right there in my airplane seat! The kindness of that sign was beautiful.
Somehow I felt that things would work out.
And "welcome home" is how we were treated the entire time there. The kindness started before we even got on the plane. Some close friends volunteered to come to Fiji and help us settle in. We would have been in big trouble without them. 
The Fijian people are lovely
The Fijian people opened their hearts and their kindness to us. They were angels! In the short year we were there, we made lifelong friends from church, at the school our children attended, and in our neighborhood. Families are very important to the people of Fiji. Children are taught to respect their elders. Fijians believe in always being there for each other. Faith is also important. Many Christian faiths are represented, and a large Hindu population.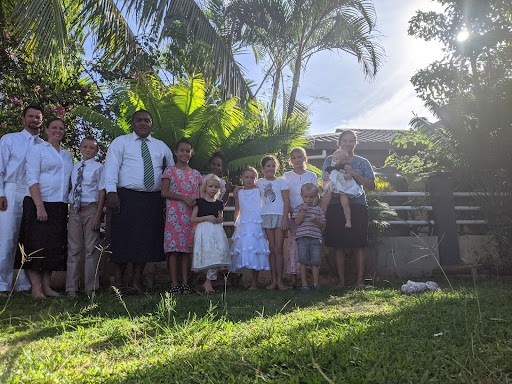 Fiji has a growing problem
OK, it isn't fair to blame this problem on Fiji, because the whole world has this problem. The problem is, you guessed it, porn! But Fiji has a few things in their culture that make the problem especially dangerous:
In the Fijian culture, people do not talk about sex with their kids. Smartphones with internet access have been widely adopted. So when a child is handed a smartphone, they have no idea the danger that lurks within it.
Furthermore, there is a culture of being tough. The Fijian people are undoubtedly strong! But they don't feel that it is acceptable to seek help when struggling with a problem like compulsive porn use.  
This all contributes to a spiraling problem of child sexual abuse.
Unfortunately, this abuse is rampant in the villages, and internet pornography only worsens the problem.
We're raising our voices to help
Before I left Fiji I hired a friend I met there to talk to kids about the dangers of pornography. He went to schools and church groups. Teachers, parents and school principals appreciated our efforts. We had given our presentation to 684 students, and we felt like things were just starting to pick up. Then Covid hit and schools were closed. We had to find another way to reach people.
We transitioned to a community-based approach. We're doing whatever we can and are figuring out what works! We're doing small group presentations. We're giving flyers to parents which explain how to talk to their kids about these issues in very simple and approachable ways. We're sponsoring youth get-togethers  such as volleyball and pineapple smashing games. We're building a presence on social media. The biggest TikTok influencer in Fiji is posting about the dangers of pornography. We're giving away Bulldog Blocker, a free internet filter for Android phones that I built while living in Fiji.
Since 2021 Ever Accountable has been giving 5% of our profits to raise awareness in Fiji. In addition, we have hired help to focus solely on projects within this initiative; therefore, our giving has increased. We pledge to continue this!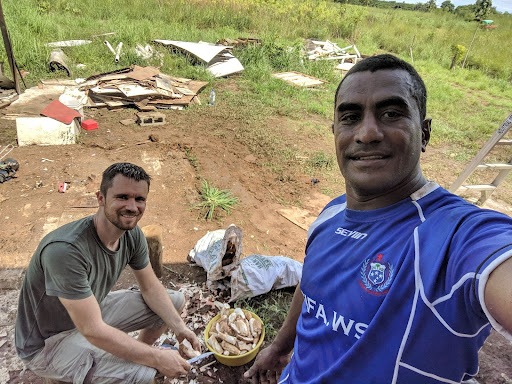 We want every person on this planet to be empowered to overcome porn and reach their greatest potential. 
1. There is still much to do to help Fiji rise above pornography. We want to continue and expand our efforts in Fiji. We will both continue helping the Fijian people to fight pornography, and we will seek to reverse the trend of child abuse.
2. Expand to other countries. This expansion has already started! People from two other island nations have contacted us requesting our help. We will do all we can to help everyone!
3. Make the best parts of what we create for Fiji available to everyone. We are developing trustworthy, research-based materials that we can use to teach and strengthen the people of Fiji regarding pornography. These resources are simple and easy to apply and are being created by Dr. Willoughby, a lead sex and family researcher from BYU. We will make these materials available online free for all to use.